A world of music is coming to FIU
August 21, 2013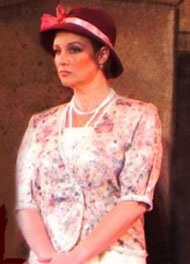 Miami Herald
http://www.miamiherald.com/2013/08/09/3552968/south-florida-arts-scene-a-world.html
Music from many cultures will be celebrated at the second Miami World Music Festival, presented by Florida International University Sept. 19-22.
The festival opens with a concert of jazz music by French composer Claude Bolling featuring Miami flutist Nestor Torres. The second show focuses on Spanish zarzuelas including the 1936 Cuban work Amalia Batista, sung by sopranos Hilda del Castillo and Raquel Rubi, tenors Jose Antonio Navarro and Jesus Brañas and baritone Nelson Martínez.
The ensemble Venus Rising will perform its blend of Caribbean, West African and Middle Eastern dance and percussion Sept. 21. The closing concert will include Venezuelan folk music by singer-songwriter Luz Marina and her group Menage and classical Indian ragas by tabla player Jeff Deen and violinist Vicki Richards.
Festival subscriptions are $100 and $150, individual tickets are $25-$35 ($15 for students) at miamiworldmusicfestival.com or 786-581-7746.